Hello everyone,
I am using two events to know when my app is being installed and when it is having configuration changes, as in the screenshot below.: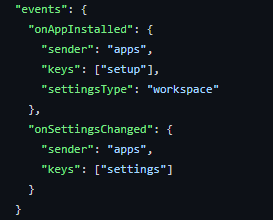 I usually use the "setup" event to create the settings and entities needed for the application to work.
I learned to use these two events by looking at application "external-promotion-provider" code.
What I would like to know is, what are the other events that this sender sends??
Thks