Good morning guys,
I am working on a project in which within the main folder we have the "node" folder for backend stuff and the "react" folder for the react application we insert in the checkout. I am trying to install "TailwindCSS" inside the react folder but I am getting the following problem:
I saw some similar problems here in the Community but none of the answers helped me.
My "resolutions" in package.json is below: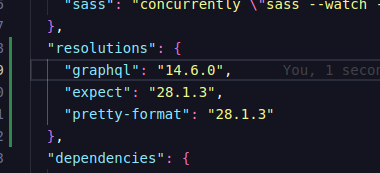 Thanks in advance.